Close
Some band names sound as if they want to confirm the Infinite Monkey Theorem. Others appear to have blinked into the rising sun after nights full of moody intoxicants. With the Hamburg band Estuar it's different. They simply follow their name. It describes a river estuary exposed to the tide. The tides wash sea salt and some flotsam into the inland, in order to transfer sweet river water and fluffy longings to the vastness of the ocean a little later. Even more consistently than on their debut album Felicium, the band plays musical genres against each other on The Beast Within. In eight songs, they rummage through the pigeonholes of jazz, pop, electro, folk and tinsel retro to throw them back into the sea of sound. And at The Bucket, at the latest, you want to set sail with the next tide. On The Beast Within, the band further develops the idea that has preoccupied them since their founding in 2003: What becomes of sounds when they are part of a larger whole. The album is released in the form of eight postcards with download code and as a compact cassette. Music to meander between digital and analogue and between worlds. The release starts on October 25th.
Credits
Musicians: Helena de Pablos, David Holl, Lutz Nikolaus Kratzer, Jakob Heimann, Jochen Mehrling, Uli Himstedt
Producer: Lutz Nikolaus Kratzer
Mixing Engineer: Karsten Deutschmann
Mastering Engineer: Fabian Tormin

Art Direction and Graphic Design: Julian Mader
Visuals and Web Developement: Dodo Völkel


Released by Randomfleet 2019
Discographie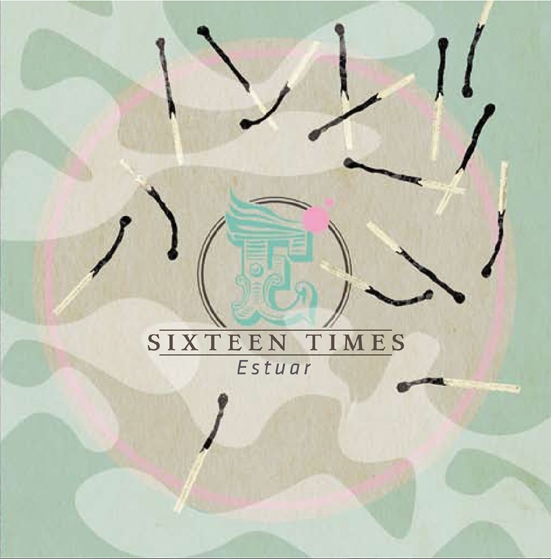 Close
Imprint
Angaben gemäß § 5 TMG
Randomfleet
Schröder Holl GbR
Bernstorffstr.8
22767 Hamburg
Vertreten durch:
David Holl und Jan Schröder
Kontakt:
E-Mail: hq@randomfleet.com
Umsatzsteuer-Identifikationsnummer gemäß §27a Umsatzsteuergesetz: DE317866822
Haftungsausschluss:
Haftung für Links
Unser Angebot enthält Links zu externen Webseiten Dritter, auf deren Inhalte wir keinen Einfluss haben. Deshalb können wir für diese fremden Inhalte auch keine Gewähr übernehmen. Für die Inhalte der verlinkten Seiten ist stets der jeweilige Anbieter oder Betreiber der Seiten verantwortlich. Die verlinkten Seiten wurden zum Zeitpunkt der Verlinkung auf mögliche Rechtsverstöße überprüft. Rechtswidrige Inhalte waren zum Zeitpunkt der Verlinkung nicht erkennbar. Eine permanente inhaltliche Kontrolle der verlinkten Seiten ist jedoch ohne konkrete Anhaltspunkte einer Rechtsverletzung nicht zumutbar. Bei Bekanntwerden von Rechtsverletzungen werden wir derartige Links umgehend entfernen.
Liability for Content
We make every effort to keep the information on our Web site current, but accept no liability whatsoever for the content provided. Pursuant to paragraph 7 par. 1 of TMG (German Tele-Media Act), the law limits our responsibility as a service provider to our own content on these Web pages.
According to paragraphs 8 to 10 of TMG, we are not obligated to monitor third party information provided or stored on our Web site. However, we shall promptly remove any content upon becoming aware that it violates the law. Our liability in such an instance shall commence at the time we become aware of the respective violation.
Liability for Links
Our site contains links to third-party Web sites. We have no influence whatsoever on the information on these Web sites and accept no guaranty for its correctness. The content of such third-party sites is the responsibility of the respective owners/providers. At the time third-party Web sites were linked to ours, we found NO GROUNDS WHATSOEVER of any likely contravention of the law. We shall promptly delete a link upon becoming aware that it violates the law.
Copyrights
The content and works provided on these Web pages are governed by the copyright laws of Germany. Duplication, processing, distribution, or any form of commercialization of such material beyond the scope of the copyright law shall require the prior written consent of its respective author or creator.
Data Protection
Please be aware that there are inherent security risks in transmitting data, such as e-mails, via the Internet, because it is impossible to safeguard completely against unauthorized access by third parties. Nevertheless, we shall safeguard your data, subject to this limitation. In particular, personal information will be transmitted via the Internet only if it does not infringe upon third-party rights, unless the respective party has given its prior consent in view of such security risks. Accordingly, as the Web site provider, we shall not be held liable for any damages incurred as a consequence of such security risks or for any related acts of omission on our part.
We oppose the use of any available contact information by a third party for sending unsolicited advertisements. As the Web site provider, we reserve the express right to take legal action against unsolicited mailing or e-mailing of spam and other similar advertising materials.
source: S&K Lawyers